It's what you deserve when buying properties in Toronto's downtown core.
Verity = Truth.
Truth is a simple concept that every Buyer, Seller and Renter deserve. 'Truth' permeates every component of our business, from pricing and listing strategies to negotiations. Truth sets records. Truth achieves astounding results for our clients. We've been delivering truth since 2004 and won't stop any time soon. Want the truth? Work with us.
The Team
Get in touch with our real estate experts.
OUR APPROACH
Need Help? We Love To Talk Real Estate.
The Toronto Real Estate Co.
INTERNATIONAL REACH. LOCAL EXPERTISE.
Just posting listings on the local MLS isn't enough. Verity Real Estate has developed one of the largest international syndication networks of any Toronto brokerage. Verity doesn't hang its hat on just a one-brand network or spin numbers from a corporate website claiming global reach. Verity looked into where international buyers actually go when they are interested in finding a property in Toronto and made sure its listings are there. Sage listings get featured on more than 130+ portals around the world and get translated into 15+ different languages. This ensures that its client's homes get maximum exposure locally, nationally and internationally.
Best theme for Real Estate Agency fast installation and translation can be done with po-edit software. Cool & comfortable design, Thanks for this amazing theme Recommended for all real estate agency.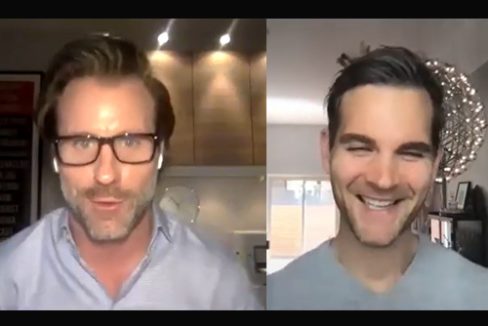 Another month of market stats are here! Brandon and Christian rant about…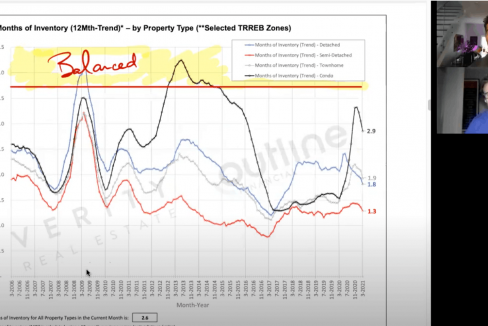 In this market update video, Brandon and Christian discuss the housing trends…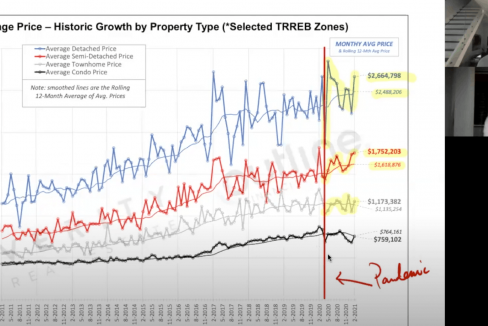 The condo market has come roaring back to life. Why? Is this…
"I was very impressed with the expertise and professionalism Brandon and his team demonstrated during my condo search and purchase. Their guidance was the main factor in making my buying experience seem effortless. Quick to respond to any questions I had they went over and above with customer service. Great work and peace of mind, I'll absolutely be recommending them in the future."

CARY PENNY

"I had an agent prior to Brandon, who wasn't very engaged. With Brandon I felt like his only client even though I know he sells about 30 times more properties a year than the average broker. Brandon was always willing to check a condo out, he is quick to respond making sure there are no missed opportunities, he stays on top of developments in the area that could affect your purchase, he knows even the tiniest details about each building and most importantly he educates you along the way which is an important thing for a first time home buyer."

LEAH CARR

"I worked with Christian on and off for over two years, as my needs kept changing. He was patient, helpful and present throughout. He never rushed or pushed, and was always sure to present me with all the information, allowing me to make the decisions with as much or as little input as I requested. What I've come to learn about Christian - and what I think makes him stand above the competition - is that he sees your purchase or sale as his own. Most agents are simply trying to make a sale, Christian is dedicated to helping you make the best decision.Thank you again for everything, Christian"

Trevor Trevor & Tiina Hiis

"I was lucky enough to be introduced to Christian through a close friend of mine. It was clear from the moment we had our first meeting together that he was the best agent to work with. Christian made everything easy. Christian went above and beyond what a typical agent would provide for his clients. He was very clear and concise on the process of selling my condo and provided a thorough work back schedule of what needed to be done. He kept in daily contact with feedback from buyers/agents and always followed up to provide any assistance and help. My condo sold in approximately 2 weeks from when it went on the market within our price expectations. I was thrilled! Christian is the real deal. His professionalism and knowledge made it an easy decision to work with him. He is very personable and easy to talk to and takes the time with his clients to make a very stressful situation into an easy painless process. He exceeded my expectations as an agent and anyone who works with him will not be disappointed."

Erin Buchanan

"Our family friend hired Christian to sell our mother's condo after she decided to move into a retirement residence. As we live abroad, it was essential that we find an agent who we could depend on to handle all aspects of the deal with minimal supervision. In all of our experience of over 30 years in real estate business, Christian is one of the best residential real estate agents we have had the pleasure of working with. From the first meeting Christian has impressed us with his sincerity and thoroughness. His recommendations regarding marketing, staging and negotiation strategies were spot on. These qualities plus his reliable follow through and extra services are what truly make him an exceptional agent. We would recommend him to anyone and we look forward to working with him for all our future residential needs in the Toronto area."

Bruce and Sydney Schreiber

"My recent experience with Christian Matthews was fantastic. Christian was very attuned to my needs, enthusiastic, knowledgeable of the marketplace, professional and personable. In less than one week he found the perfect loft for me and a professional appraisal of my former property. His support through this process greatly eased my transition. I will continue to use Christian for my future real estate needs and highly recommend him."

Andrew Dyke

"We would like to express our appreciation of the professional manner in which Christian handled the sale of our loft. We were very pleased from our first meeting, to the selling strategy, to the quick sale of our home. Christian showed knowledge, attention to detail and was considerate to our needs. We want to thank him for his hard work, dedication and guidance through the whole process. We are very happy and highly recommend Christian without hesitation."

Jack & Erica Yue

"I worked with Christian for over two years to find a suitable condo for my needs and to sell my home. He made sure I was aware of all new listings which suited my criteria and set up appointments for me to view them. He made sure I was informed about each step of the process, both buying and selling. Every detail of each process was dealt with in a timely and proficient manner. I would certainly recommend him to any future clients."

Merv Pickering

"As first-time sellers, we were nervous about navigating the uncharted territory and complexity of selling a property. We couldn't have asked for a better realtor than Christian, as he not only took care of all aspects of our sale, including staging, marketing, and pricing, but he took the time to set our expectations for each step. His detailed plan and thorough explanations eased our stress, and from start to finish we trusted him completely. Christian was always available to answer our questions (of which there were many!) He's a true professional and we feel fortunate to have had him as our agent. We highly recommend Christian for anyone in need of a realtor!"

Jon Nyholt & Kathy Brewer