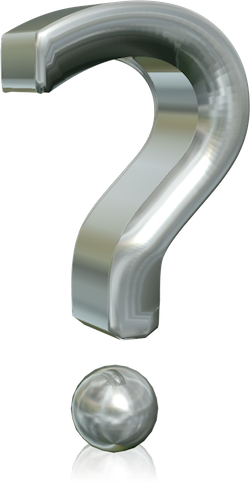 5 questions to ask yourself before buying your first home
Written by Scott Cumming and Maddie Shirriff
5 Questions to Ask Yourself When Buying Your First Home
How Are Your Financials?
Owning a home is a big responsibility. Home ownership comes with many benefits but requires financials that go beyond the down payment. If you can answer the following questions confidently, you may be well on your way to homeownership:
Do you have a steady income?
Do you have the ability to pay mortgage payments on time?
How much debt do you currently have?
Have you factored in closing costs to your budgeting?
It's important to know your financial status and what steps need to be taken to get you your first home.
Are You Working With A Reliable Realtor?
It's important to do your due diligence with Realtors and make sure whomever you've selected is someone you can trust and have a great relationship with. You'll find that buying is not predictable, and things come up that you would not expect. Having a Realtor you can rely on can help alleviate some of the stresses associated with purchasing a home by helping you find solutions to scenarios that may be tricky to navigate alone. A professional Realtor will listen to your needs and find solutions to any problems they encounter as painlessly and efficiently as possible. Although we can't predict what's going to happen, as professional Realtors, we want to be there for you every step of the way and hopefully we'll make you crack a smile every now and again, even in the stressful times.
Have You Been Pre-Approved?
This is an important step as it's the only way you'll know what you can afford before you begin your search. Getting pre-approved will help set realistic expectations and helps to narrow the search to properties that are within budget. It's an important step – especially in a competitive and fast paced market like Toronto's.
What's Your Ideal Location?
As a first time home buyer, it's important to know what's important to you today, as well as what will be important in the next 5-10 years. Are you looking to grow your family? Perhaps you should consider schools in the neighbourhood or increasing your search from one to two bedrooms. Will your new home and community be something you can see yourself growing into? I'd recommend doing some research on potential pockets of the city you are looking at just so there are fewer surprises down the road.
On a personal note, Scott and I recently purchased a home in Roncesvalles. We chose that location because we love the vibe of the community (young couples/families, very community oriented, cute bakeries and restaurants), there are elementary schools nearby, and we purchased a two bedroom should we decide to grow our family.
Are You Ready To Reap The Benefits Of Home Ownership?
If you'd rather pay off your own mortgage rather than your landlord's, home ownership is for you. Not to mention, you'll be so proud to officially be a home owner and get your foot in the market. This "starter home" could be what allows you to afford your future dream home down the road.