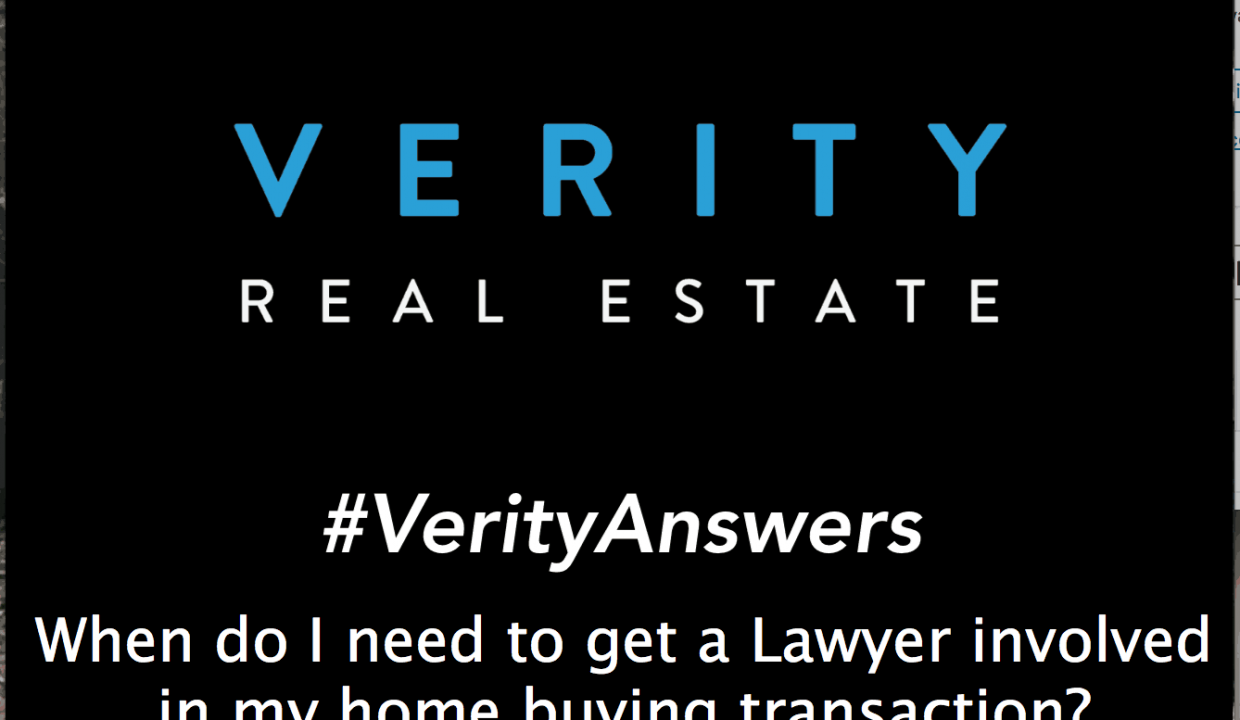 #VerityAnswers – When do I need a Lawyer involved in my home buying transaction?
In Toronto, if you're buying a house, the buyer's lawyer doesn't usually get involved until after the purchase has been made, unless there are extenuating circumstances where a lawyer's expertise is required. You can have a lawyer review the offer paperwork and clauses before you submit an offer but again typically, for houses, most lawyers don't open a file or really get involved until an offer has been accepted.
If you're buying a condo, the buyer's lawyer will get involved in the transaction a bit sooner and will review the status certificate during the conditional period and summarize their findings to the buyer to allow them to make a decision on whether or not they want to proceed with the purchase (side note – we covered status certificates in a separate video if you're curious).
Keep in mind that your situation and your purchase may require a lawyer's involvement earlier in the process so please consult with your realtor before submitting an offer to purchase a house or a condo.