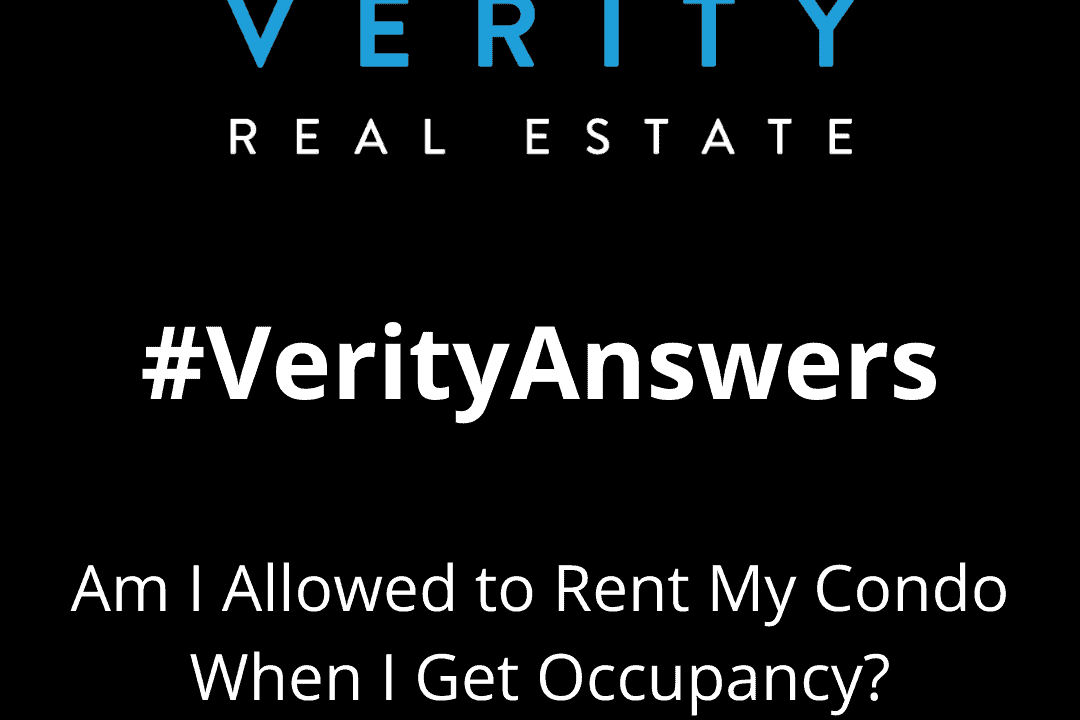 #VerityAnswers – Am I Allowed to Rent My Condo When I Get Occupancy?
Whether you are allowed to rent out your new construction condo depends on what you negotiated with the developer during your 10 day cool-off period. If you have include a clause in your contract to permit leasing during interim occupancy, you are able to lease out. Be careful/aware of costs associated with this permission that a developer may charge.
Because the developer forces you to occupy the unit before registration, you (the condo buyer) do not technically own the unit, so you have to adhere to the rules that the developer stipulates. 
If you're wondering why you need to adhere to the developer's rules, it's because the developer doesn't likely want to be a landlord. If they allow you to rent out your unit and then you cannot close on the property, the Residential Tenancy rules kick in and the developer can't force the tenant out (generally). The developer is now stuck with a tenant until they move out and they can't sell (for full value) with a tenant in place. 
The right to lease during interim occupancy used to be something that was permitted without cost but we've seen some developers try to capitalize on this by charging anywhere from $500 – $5000 to permit an owner to lease out their unit. 
We don't like this charge from developers and think it is ridiculous (and a money grab) but you have to adhere to their rules if you want to buy in their projects. Be aware of these costs so you can budget accordingly, before finalizing your new construction purchase.