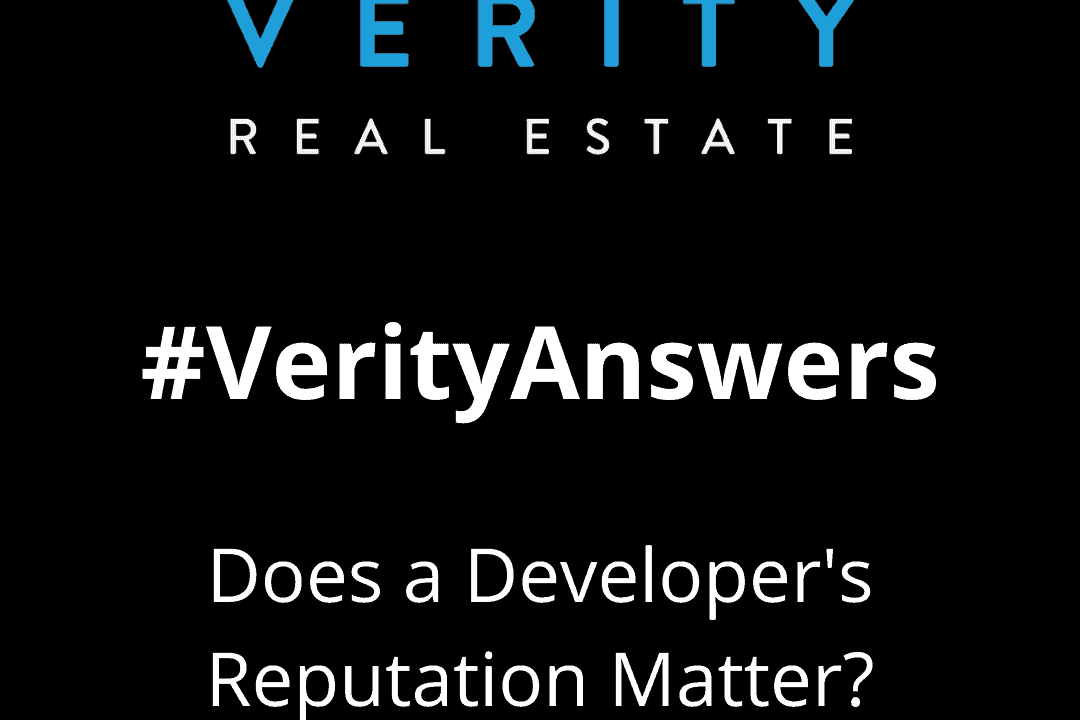 #VerityAnswers – Does a Developer's Reputation Matter?
Developer reputation has always mattered to us, but it is becoming increasingly important when a market shifts (like it is doing now). A developer's past projects, quality of work, customer service and digital representation of product that you are buying (both before and after completion) are a few things to consider.
We recommend that clients ask their realtor about their personal experience working with a developer. Getting direct feedback from people who have had direct experience with a builder is very helpful (and likely more objective than what you'll google). A few helpful questions might include:
What are examples of a developers previously completed projects?

Were those projects completed on time or delayed?

What were the original renderings advertised versus the completed product?

What were buyer experiences working with the developer's customer service team on delivery of the unit and were deficiencies repaired in a timely manner? 

Does your realtor have any clients that bought into those projects that you can speak with? 

Were the common elements of the building complete on occupancy or shortly thereafter?
There are a number of developers in the City of Toronto that have done (and continue to do) excellent work and there are a lot that are mediocre or just plain terrible. For years we've heard realtors promote and highlight the mediocre and bad developers and have formulated our own opinions that we're happy to share with our clients. We would encourage any new construction buyer to do the same and ask the questions highlighted above (and others you might think of) to get a sense of who they are investing into, before completing their purchase.