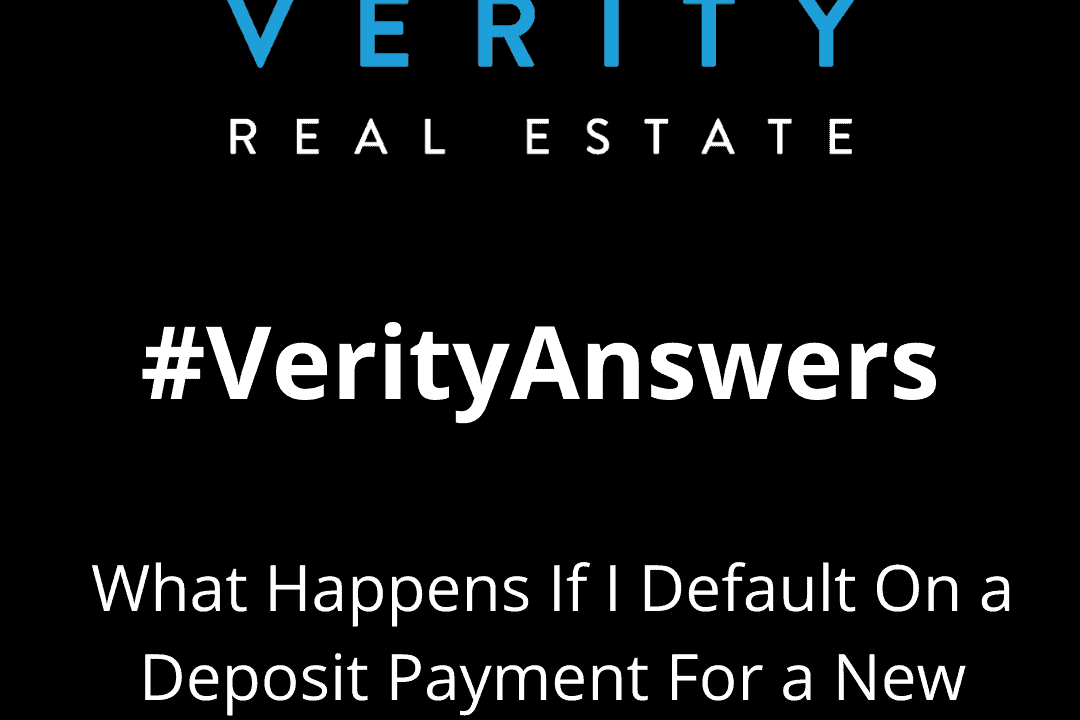 #VerityAnswers – What Happens If I Default On a Deposit Payment For a New Construction Condo?
If a situation arises where you accidentally or purposefully miss a payment for your new construction condo, you are in default of your contract and the developer is within their right to take the unit back from you.
Our experience is that developers will send you a letter and contact you to inform you of the missed payment and to settle up. Often times, because the payments are spread apart by months and in some cases, years, buyers forget or don't leave enough money in their accounts and the deposit withdrawal is returned NSF. 
Unfortunately, you don't get away without penalty for your missed or returned payment. The penalty depends on the development but is usually in the range of $300-$500.
If you simply cannot pay the deposit because your life circumstances have changed, it's best to be transparent with the developer and to try and find some amicable resolution. Discuss with your lawyer and you may want them to get involved on your behalf as well. The resolution that is presented may not be ideal but a resolution where you don't lose all of your money is worth pursuing.