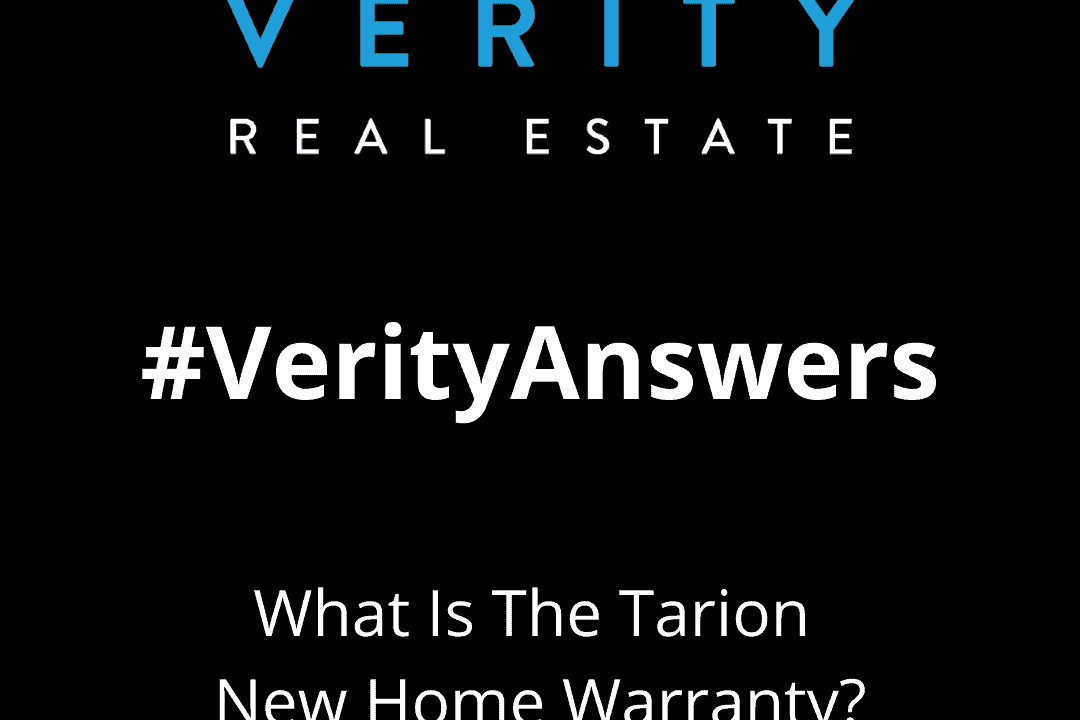 #VerityAnswers – What Is The Tarion New Home Warranty?
The Tarion New Home Warranty program is a program to protect the buyer of new construction condos. Tarion makes sure that builders and vendors adhere to the Ontario New Home Warranty Program. Consumers should want developers to be governed by something, rather than nothing, because sometimes builders can cut corners. It isn't a perfect program but at minimum, it holds developers accountable for their actions, promises and also provides some insurance to the consumer. Most developers have good intentions but having Tarion enforce rules and regulations is important.
Purchaser's pay into this program, It is a one time fee and it offers protection of different elements for up to 7 years after completion of your project. To so see the full list of what is covered click on the link below:
https://www.tarion.com/homeowners/your-warranty-coverage/warranty-outline
Up to $20,000 of your deposits are insured through Tarion (for condos) and we have another video that outlines details about deposits, if you're curious.
Years one and two, Tarion covers defects in materials, unauthorized substitutions of finishes, violations of the Ontario Building code and a lot more. Every year, items fall off this list and major structural defects are covered for up to 7 years from occupancy (or possession) which is something else worth noting. Tarion is in effect from possession, not registration.
As always, we encourage our clients to have a candid conversation with their lawyer and realtor about this program, its costs and how it can benefit you, the consumer, before completing your new construction purchase.