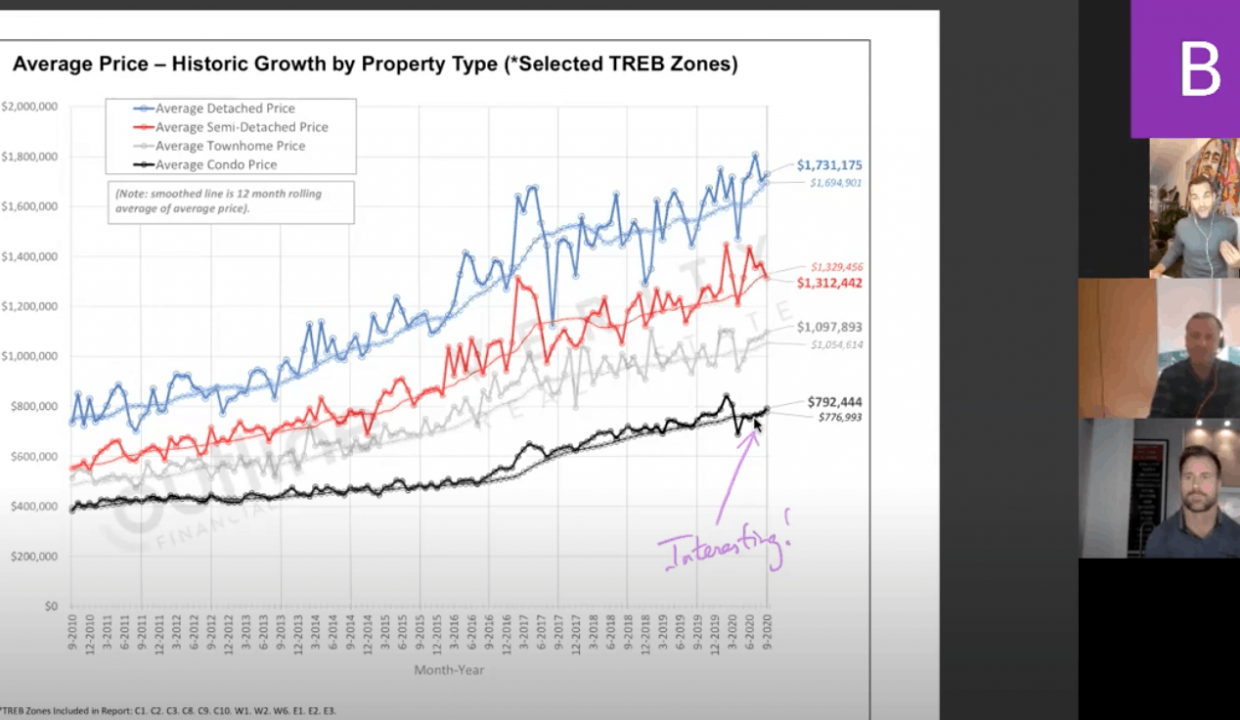 Toronto's shifting real estate market – October 2020
The market continues to shift and the contradictory information can make it difficult to understand what is happening in different market segments. Brandon, Christian and Jason Lang break down what they're experiencing in the downtown core.
The highlight reel:
1. The Million Dollar question – Is Now a Good time to buy or should I wait?
2. GTA Market stats – Low-rise versus High-rise market activity.
3. Price Increases over the past year – Detached, Semi-Detached, Townhouse and Condo price gains (September 2019 versus 2020 and 12 month rolling average).
4. Sales activity in the downtown core.
4. New and Active Listing activity in the downtown core (including 1, 5 and 10 year trends).
5. Months of Inventory and what this means for Buyers.
6. Rental Market – what is happening and the return of International Students
7. East end – Christian describes the fundamentals of this hot pocket of Toronto.
8. What the future holds: Mortgage deferrals, interest rates, lockdowns, mortgage delinquency rates and new condo construction.
9. What would we do? Brandon and Christian share their thoughts on whether they would be buying or waiting.